6 Reasons to Have a Custom Suit or Tuxedo on Your Wedding Day
Not only do we want the brides to look good, but your men need to look their best as well. To help get the men ready on their special day be sure to check out our Preferred Vendors who can help them get to their best.
Just simply wearing a tuxedo does not automatically assures refinement and elegance, in fact, there are some rules to be followed as to make the black-tie ensemble really impeccable and avoid making obvious mistakes.
Here are our tips on when, where and how to wear a tuxedo and take the leap towards elegance that is worth turning heads: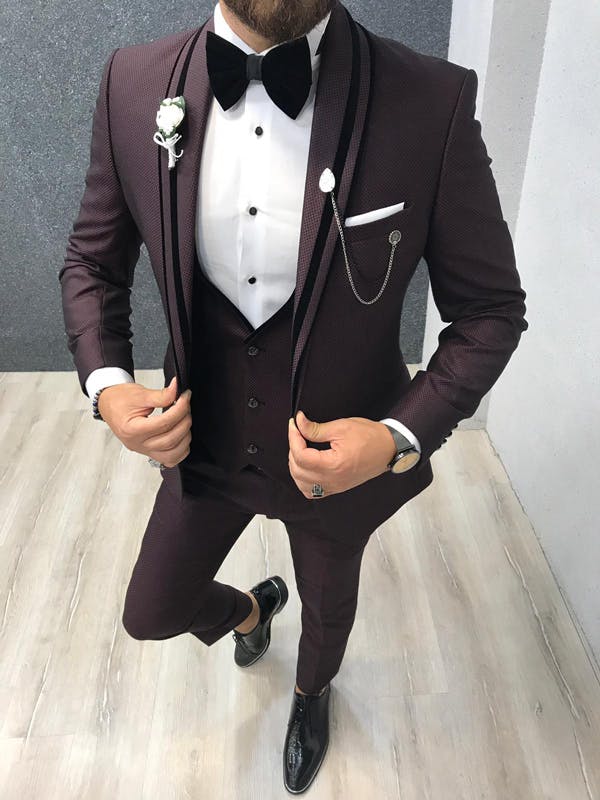 1. Your Time to Shine
You are just as important as your beautiful bride! Your wedding day is an important experience and big step for both the bride and groom. You should look the part! If your bride is willing to go to multiple stores looking for the perfect dress, don't be so quick to just go to a one stop shop to rent a tuxedo!
2. A Touch of Personalization
When working with a bespoke tailor, you will be able to go over every detail of your garment. This is a partnership between you and your tailor. Make sure to about buttons, linings, stitches, and fabrics. This is your time to show your style by designing and showing your creative side.
3. Fit, Fit, Fit
There is nothing worse than ill fit clothing. Remember: your wedding pictures will be around forever. You don't want to be reminded of a bad tuxedo every time you look at your album. Your tailor will be able to tailor a tuxedo that will work perfectly for you.
PRO TIP: Always dress for success! Besides just your wedding day, everyone should have a tailor.
Working with an Educated Person Rather Than a Department Store
There is something to be said about the decline of the department store. Everyone wants a personal and lasting experience and that's exactly what you'll get from choosing to work one on one with a tailor. By doing so, all your personal and special needs and requests will be granted.
4. Quality
We use the finest quality fabrics directly from Italy. We produce all our garments domestically and by hand. We have a very old skill approach to what we do. We are 7th generation tailors. What we do is a precise craft and will guaranteed to be noticed.
5. Investment
Custom clothing will most likely cost more than a rental or something from a department store. However, it is an investment in yourself as well as your wardrobe. Custom clothing lasts decades and will be a piece you will always cherish. By customizing your wedding day tuxedo, you will have a keepsake to look back on and remember your special day.
Written by Michael, store director at Sciortino Tailors
Instagram: @sciortino.tailors
15 Broad Street Red Bank, New Jersey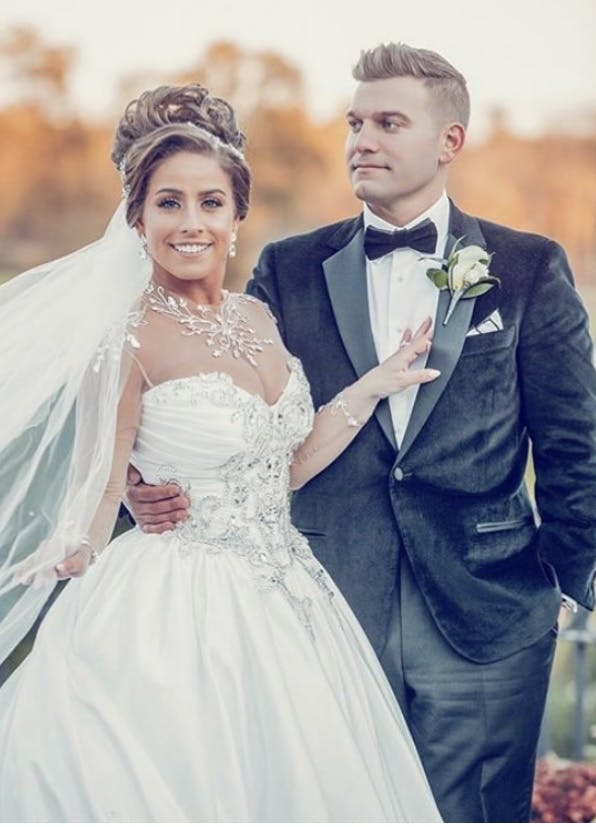 Photographer: Michael Romeo
Instagram: Michael Romeo Creations, @mikeyromeo